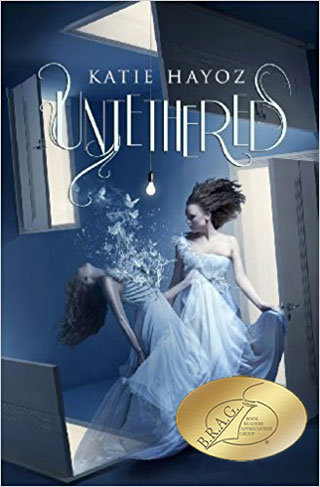 ---
Synopsis
Sixteen-year-old Sylvie isn't comfortable in her own skin. In fact, there are times she can't even manage to stay inside it.   She accidentally astral projects in all the worst places — from the cafeteria to the car  — slipping out of her body and fainting to the floor. Cast as the class freak and a medical misfit, Sylvie wishes she were somewhere else. Someone else.
Junior year is off to a less than stellar start for Sylvie: Her parents are splitting up, her little brother is sitting at her lunch table, and she's the target of the school bully. But it's only when her best friend catches the attention of the boy Sylvie's loved in secret since the fifth grade that Sylvie cracks and makes up her mind to do something drastic.
She intends to get Kevin by any means possible — even if it involves treachery, deceit, and the sinister side of the paranormal. After years of trying to ignore her ability to astral project, Sylvie finally decides to embrace it. But she also decides to embrace the shadows that accompany her on her out-of-body experiences. Opening herself up to the shadows and their evil, Sylvie comes up with a dark plan that she believes will give her everything she wants. But she doesn't count on it all spiraling out of control.
Untethered explores the intoxicating and dangerous world of jealousy and obsession when coupled with paranormal ability. It is a touching, sometimes funny, sometimes heart-breaking novel that speaks to the self-doubt lurking in us all.
Popular Books in Young Adult
---
Copyright 2023 IndieBRAG, LLC. All Rights Reserved.