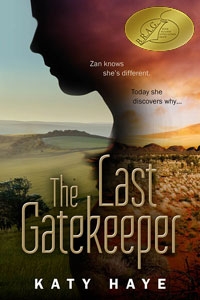 ---
Synopsis
Zanzibar MacKenzie knows she's a freak. She has EHS – electrical hypersensitivity – which leaves her trying to live a Stone Age life in the twenty-first century: no internet, no phone, no point really. Then Thanriel knocks on her door and the dull summer holiday becomes maybe too exciting. Zan discovers fairies and angels are real beings from other planets, she herself is half alien, and the future of life on Earth rests on her shoulders.
Popular Books in Young Adult
---
Copyright 2023 IndieBRAG, LLC. All Rights Reserved.