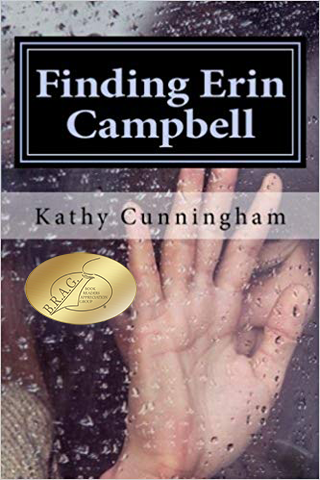 ---
Synopsis
Erin Campbell is lucky – she's popular, she's been accepted at Berkeley, she's got the perfect boyfriend, a great car, parents with plenty of money, and a future that's going to be even better than her dreams. Lucky, right?
But then one Tuesday afternoon, Erin's luck runs out. She's in her car, driving on a deserted country road, and she reads a text from her boyfriend. It's only a few words, no big deal. What could happen in ten seconds, anyway? But she doesn't see the boy on the blue bicycle. Not until it's too late. Not until he's lying in the road, broken and bleeding, and she's standing there staring down at him, her cell phone in her hand.
Things get worse when another girl – Macy Wilkes, an outsider at Erin's school – is charged with the hit-and-run. Macy is black, she doesn't live in Erin's upscale neighborhood, and it would be so easy for Erin to just let Macy take the rap. Or would it?
Finding Erin Campbell is a novel about what it means to do the right thing in a world that isn't always fair. Confessing could cost Erin everything – college, her boyfriend, her parents' respect . . . even her freedom. But not confessing could cost her even more.
Sometimes the world can fall apart in the time it takes to read an email. Erin Campbell lost herself on a Tuesday afternoon; finding herself again will mean looking at who she really is. Warts and all. And there's nothing harder than that.
Popular Books in Young Adult
---
Copyright 2023 IndieBRAG, LLC. All Rights Reserved.