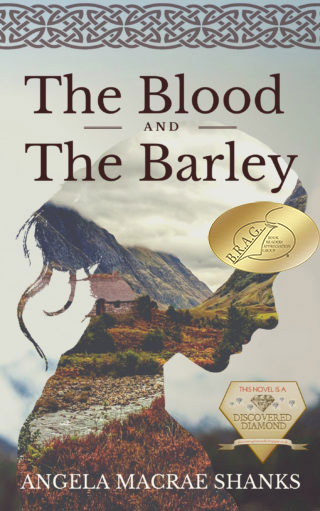 The Blood And The Barley
The Strathavon Saga
---
Synopsis
The North-Eastern Highlands, 1780. The disaster of the last Jacobite Rising has forced many changes on the Highlands and its people, few of them good. Torn from an ancient clan way of life into a harsh world of taxes, rent rises, land reforms and evictions, all that matters to the proud people of Strathavon is holding onto their land and way of life. Only to do so, they must risk their lives.
Morven MacRae treads a perilous path – whisky smuggler and healer – apprentice to a suspected witch. Her friend and guide, Rowena, is singled out for extra attention by the authorities, and in particular by the local exciseman, who will stop at nothing to have her for his wife. So when Rowena's young kinsman Jamie Innes returns to the glen of his birth, Morven prays all will now be well.
Only Jamie's path is riskier still – torn between honour and love, he chooses a dangerous course. He is a man driven by a fierce loyalty to his kinswoman … or so it seems. And by a desire to belong. Despite herself, Morven is soon intrigued by him. But when it becomes apparent there's a traitor in the glen, Jamie's true motives are less clear. Can she trust him? For this is a mystical land of lore and superstition, a place where loyalties are tested and secrets kept close …
Popular Books in Historical Fiction
---
Copyright 2023 IndieBRAG, LLC. All Rights Reserved.