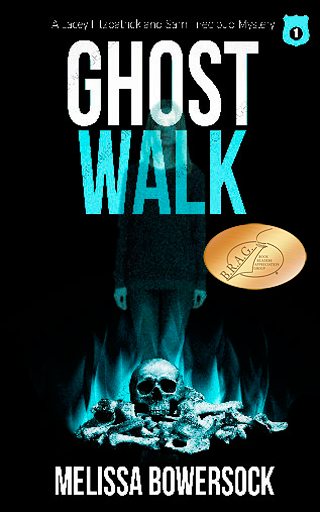 Ghost Walk
Lacey Fitzpatrick and Sam Firecloud Mystery Book 1
---
Synopsis
Lacey Fitzpatrick is an ex-LAPD detective with an axe to grind. Tainted by the betrayal of her drug-dealing cop boyfriend, she's on a quest to prove to herself—and the world—that she's still a competent crime-fighter. In order to do that, she teams up with Sam Firecloud, a half-Navajo man who communicates with ghosts. With his talent and her research, they tackle troubling unsolved crimes, but their latest case is the toughest. They have to solve a murder—where no record of a murder even exists. Can Sam glean enough information from the victim's ghost to unravel the mystery, and can Lacey convince the authorities that the murder actually happened?
Popular Books in Paranormal
---
Copyright 2023 IndieBRAG, LLC. All Rights Reserved.