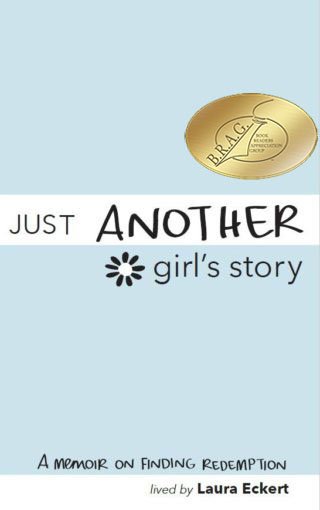 Just Another Girl's Story
A Memoir on Finding Redemption
---
Synopsis
At the tender and problematic ages of 16 and 17, Laura Eckert twice found herself as a patient at an abortion clinic, after her parents had discovered that she was pregnant. Addicted to sex and an overindulging in alcohol while maintaining an unhealthy desire for isolation and coping with deep depression, Laura didn't understand the link between her problems until she was in her thirties, when she was finally able to accept them for what they were. Then, her pursuit of redemption for what she did became relentless, as she tackled the dark humiliation she had endured, eventually finding peace within a loving family of her own.
Now, in her book, Just Another Girl's Story, Laura relives those traumatic teenage experiences in an honest and genuine teen autobiography that many will find shocking, harrowing and provocative, and yet implores sympathy and holds the reader spellbound at the same time. Read about her plight and her path to finding the peace and healing that she craved, as she tackles controversial topics of teen abortion, teen pregnancy, teen drinking and alcoholism and sex addiction.
Perhaps you will be inspired to find your own peace within Laura's story.
Popular Books in Non-Fiction
---
Copyright 2023 IndieBRAG, LLC. All Rights Reserved.