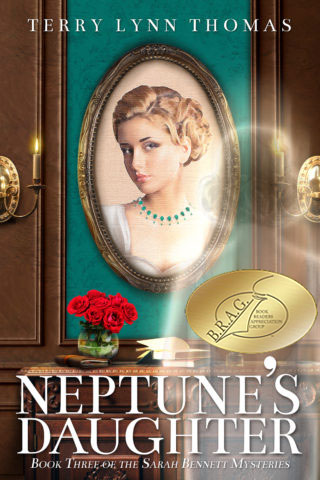 ---
Synopsis
A whisper of cold air on the back of my neck told me that my ghost had joined me. She stood by my small writing desk, holding the tablet that I had left for her to write on. When I moved close to her, she disappeared, but her writing remained, schoolroom perfect. Find the emeralds and you will discover who killed me."
Zeke's sister-in-law, Rachel Winslow Caen, was despondent over her inability to carry a child to term, so when her body was found on Christmas Eve, 1937 drowned, her family assumed she took her own life. Now, five years later, one of the emeralds that Rachel was wearing at the time of her death has turned up at a stonecutter's in Portland, Oregon. Zeke's brother, Simon, who has paid off his gambling debts with funds from an unknown source, is under suspicion of murdering Rachel and taking the emeralds. The town gossips are certain that Simon's family will influence the investigation and that Simon will get away with murder.
With troubles of their own and in need of a place to hide, Sarah and Zeke return to Zeke's hometown and set out to clear Simon's name. Things take a sinister turn when Rachel Caen's ghost leads Sarah to another emerald, hidden away in the Caen house. Did one of Zeke's family members murder Rachel? Who can Sarah trust? Sarah and Zeke pit their wits against a cunning killer who will stop at nothing to thwart them, and discover just how far someone will go for the love of family and tradition.
Set in California in 1943, Neptune's Daughter is a taut mystery told in the style of Mary Stewart, Dorothy Eden, and Victoria Holt, and is a poignant reminder of civilian life on the home front during the Second World War.
Copyright 2023 IndieBRAG, LLC. All Rights Reserved.