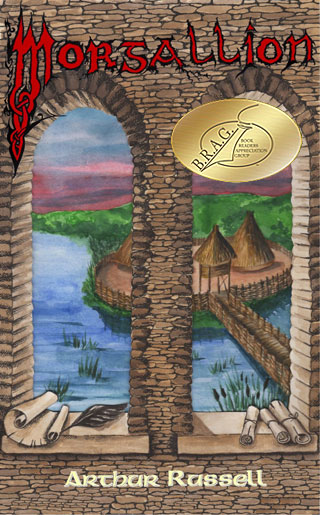 ---
Synopsis
1314 AD – The aftermath of Bannockburn. Ireland has become the target of Robert deBruce's ambition to create a 'Celtic Empire of the West'.
Moynagh is a Gaelic community living precariously between Gael and Gall. Their crannog settlement is home to Cormac MacLochlain whose friend Father Robert, the saintly Crusader priest from St John's, encourages him to dream of a new country embracing the best of English and Gaelic culture.
This dream confronts the harsh realities of medieval Ireland and men like Myles deCogan who executes Gaelic clansmen on suspicion that they are responsible for raids on his Morgallion caput. This sparks retaliation, putting Moynagh's people into the front line of conflict. He destroys Moynagh, prompting Cormac and his companions to join in raids against the English presence in Ireland.
Edward deBruce invades to claim the Irish High Kingship and sweeps through Ireland. After the defeat of the English at Kenlys, Cormac meets Niamh. As war, mayhem and famine rage throughout the land, there is little time for romance or dreams. The action reaches Kilnamanagh before climaxing in Morgallion where the battle for a shared peaceful future is fought.
Morgallion is a story of resistance, survival, love; and the ability of all that is best in the human spirit to overcome obstacles.
Popular Books in Historical Fiction
---
Copyright 2023 IndieBRAG, LLC. All Rights Reserved.