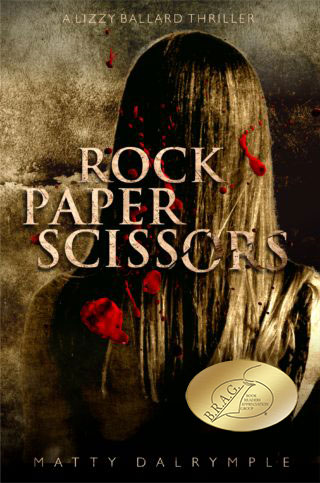 Rock Paper Scissors
A Lizzy Ballard Thriller
---
Synopsis
Rock breaks scissors. Scissors cut paper. Paper covers rock. The rules are simple—except when it's people's lives at stake.
By the time Charlotte and Patrick Ballard discover the damage their daughter, Lizzy, can do with her mind, it's already too late for Charlotte. They hide Lizzy away, trying to save others from the same fate, and trying to save Lizzy from life as a human lab rat. But they can't hide her forever.
Little do they know that respected Philadelphia businessman Gerard Bonnay is responsible for Lizzy's ability. And Bonnay is willing to eliminate anyone who gets in the way of his goal of turning that power to his own ends.
As her protectors are picked off one by one, will Lizzy be able to escape from Gerard Bonnay's deadly zero-sum game?
Popular Books in Thriller
---
Copyright 2023 IndieBRAG, LLC. All Rights Reserved.