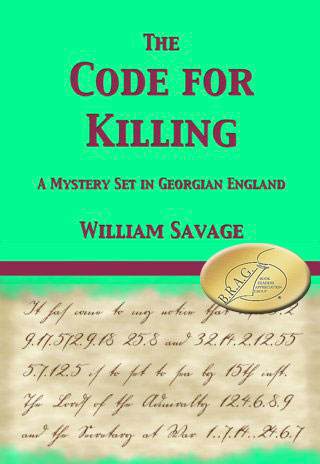 ---
Synopsis
Georgian Historical Mystery, set in Norfolk, England in 1792.
Becoming bored with the tedium of a country practice, Dr Adam Bascom is excited to be involved once again with the enigmatic Mr Wicken and his world of espionage and revolutionary war. This time, Adam is called to Norwich urgently to treat a young man in Wicken's employment who has been assaulted and left with total memory loss. Other mysteries then follow thick and fast. Helped by his friend Peter Lassimer, his mother's companion Sophia LaSalle and a cast of other characters, old and new, Adam must disentangle a mass of lies, intrigue and deception to discover the true meaning of "the code for killing".
Copyright 2023 IndieBRAG, LLC. All Rights Reserved.