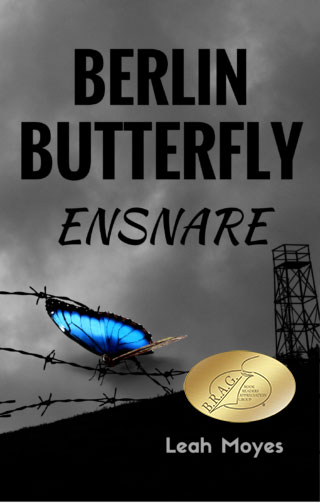 ---
Synopsis
Death or Freedom? Hardly a choice.
Aug 12, 1961, Berlin Germany. Nationale Volksarmee soldiers roll barbed wire across the war-torn city to create the first Berlin Wall. Families are separated, livelihoods destroyed, death comes easily as crippling fear paralyzes the occupants on both sides of the wall.
Fifteen-year-old Ella is torn between fleeing to the west with her brother, Josef, and best friend, Anton, or remaining on the east side with her dying father. The impact of one decision can transform a person's life. This story is about that decision.
The first book in the "Berlin Butterfly" series, Ensnare is an emotional heart-wrenching historical romance that leads the reader down the dark, early years of the Berlin Wall and through the eyes of a teenage girl living in post-war Germany. Readers will be captivated with Ella's strength, determination, and vulnerability as she opens her heart amidst a dangerous and terrifying journey
Popular Books in Historical Fiction
---
Copyright 2023 IndieBRAG, LLC. All Rights Reserved.