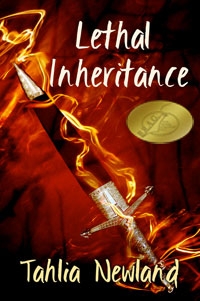 ---
Synopsis
On a rescue mission in a mysterious hidden realm, ex-fencing champion Ariel battles treacherous terrain, vicious elementals, and wraith-like demons who feed on fear and want her dead. To defeat the demons and free her mother, she must learn a secret esoteric wisdom to awaken the dormant but potentially explosive power of her mind.
Walnut, a quirky old wise man, guides her across stone-strewn plains and wind-swept swamps, past deep ravines and quaint villages, and through a modern city enclosed in a transparent dome. Nick, the powerful Warrior who travels with them, proves a dangerous attraction. His feral energy hits her like a sledgehammer; sometimes it's bliss, but often it's pain.
Can Ariel defeat the sadistic demon lord before he kills her and enslaves her mother?
The stakes are high, death a real possibility. Fail now, and she fails humanity.
Copyright 2023 IndieBRAG, LLC. All Rights Reserved.