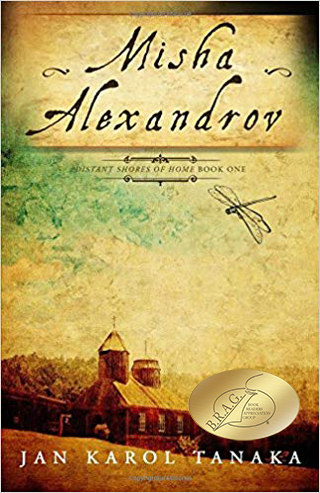 ---
Synopsis
In 1827, when ten-year-old orphan Misha Alexandrov arrives at the Russian American Company's colony in California, he is forced to step into his father's shoes as a carpenter. But the boy must also overcome the tyrannical foreman's hatred of half-breeds. Misha's own craving for acceptance reveals a character flaw that will threaten his tenuous position even more. Patient instruction in his craft is provided by a gentle Russian carpenter, and an impetuous Kashaya Indian opens his eyes to the wonders of wood lore. On this remote coast of Alta California, a passion for the land takes root in his young heart, and he vows to do anything it takes to make the fortress colony his home. But he will discover that it takes more than personal courage to fulfill the vow.
Popular Books in Middle Grade
---
Copyright 2023 IndieBRAG, LLC. All Rights Reserved.