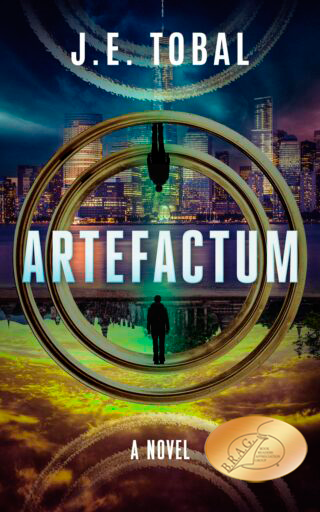 ---
Synopsis
"Sam was only seven-years old when he destroyed his first universe. He didn't do it on purpose, though. In fact, he had no idea what he was doing."
So begins the story of Sam, a sarcastic bartender who one day accidentally stumbles upon the means to travel to alternate realities by way of an Aboriginal fertility sculpture. But after the sudden and untimely death of his girlfriend, Una, Sam's sanity becomes a wobbling tightrope act as he convinces himself that Una must still be alive somewhere in the multiverse. As he searches for her with the reluctant help of Sal, a sardonic loner, and Hazel, Sam's best friend, Sam's understanding of reality rapidly unravels as he explores universes of Fear, Death, Dream, and even the Primordial Void. Of course, it's when Sam figures out how to travel through time that things start to get really weird.
Both hilarious and tragic, ARTEFACTUM tells the story of the more unfortunate side of fate where, for every knight destined to slay a dragon, someone else is destined to be the dragon.
Popular Books in Science Fiction
---
Copyright 2023 IndieBRAG, LLC. All Rights Reserved.