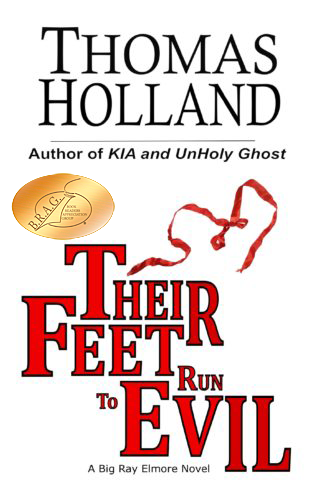 Their Feet Run to Evil
A Big Ray Elmore Novel
---
Synopsis
For police chief, Big Ray Elmore, the disappearance of a young black girl is not just another routine case. Something evil is stalking the small Arkansas delta town of Split Tree, and Elmore, broken by the war in the Pacific, is now hearing the echoes of footsteps from the past.
His own.
Their Feet Run to Evil is a mystery thriller in the racially charged South of 1957. Reviewers have compared it to the writings of James Lee Burke and Pete Dexter.
Copyright 2023 IndieBRAG, LLC. All Rights Reserved.